Instant Herbal Beverage*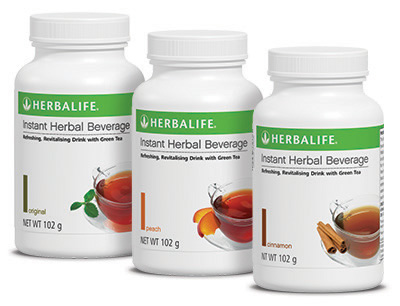 Instant Herbal Beverage is a delicious and refreshing tea, which can be served either hot or cold. Enjoy refreshing Herbal Instant Beverage whenever you want a boost.
Key Product Benefits
A herbal complex rich in antioxidants.
One container lasts on average 4-6 weeks.
Able to be served both hot and cold.
Product Ingredients Listing
Instant Herbal Beverage contains specially selected herbal extracts.
Green Tea Extract (Camellia sinensis)


Well-researched and shown to be rich in polyphenol antioxidant nutrients; contributes to a general feeling of well-being. Green Tea contains caffeine, generally tea contains one third less caffeine per cup than coffee.

Orange Pekoe Extract


A medium-grade black tea consisting of many whole tea leaves composed purely of new flushes.

Cardamon Seed Extract


Comes from the ginger family of plants. Widely used to treat digestive disorders in traditional medicine.

Malva Sylvestris Extract


Also known as malllow, this gentle herb is often used in herbal teas to hydrate and soothe the digestive system.

Hibiscus Flower Powder


Studies have shown that drinking hibiscus tea can lower high blood pressure and reduce high cholesterol levels.